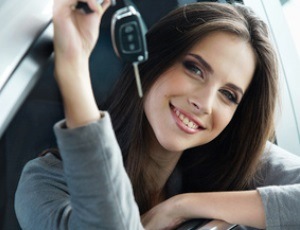 The social media, since its introduction, has experienced rapid growth from a tool for fringe chatting as well as socializing to an important component of the marketing campaigns of businesses. Owing to their relatively cheaper marketing cost, social networks are a perfect tool for marketing locksmithing business. Unfortunately, many a Austin locksmith still relies on recommendations and referrals a lot to win new customers. They don't use the opportunity for gaining new clients and for building their business that popular social media platforms such as Facebook, Twitter, LinkedIn, etc. offer.
One of the biggest advantages that social media, as a tool for marketing, has over the traditional means is that you can relate with customers smoothly, instantly and in real time, anywhere in the world and at any time. Owing to this immense benefit of social media, it has become a vital tool for modern day Austin locksmiths to create an effective social media marketing campaign. To do that, we have provided a number of tips below which can help you get tremendous results:
You Should Create a Profile on Popular Social Networks
Setting up an account on major social networks is all too easy and simple. You shouldn't just focus on one or two platforms so as not lose customers for your locksmith business on other sites. So, take a few minutes from your time and create a profile on Facebook, Instagram, Twitter, Google Plus, etc. The good thing is about this step is that it makes your Austin locksmith services readily available and accessible to clients that will be looking for them with the immediate tool at their disposal — checking their social media accounts through their smartphone. Apart from winning new customers, you can interact smooth and instantly with your clients and potential customers. Just make sure your posts are engaging and well timed.
Use Email Notifications
One way you can follow events on your social media pages is making use of email notifications. This tool will allow you view a comment immediately it is posted on the social networks on which you have an account. For instance, a client could have had a bad experience using one of your services, you may want to be available to quickly respond to any poor review they could post before other members see it. You can subscribe to a service that sends an instant alert to you through email whenever a post or comment about issues on locksmithing is made. This service can make your social media marketing campaign easier and could put you at an advantage over your rivals that don't use the notification feature.
Make Sure Your Comments and Posts Are Scheduled
One of the ways of keeping your social media accounts active is posting a comment on them. But making regular comments and posting updates about your locksmith business could be difficult. This is why it is a good practice to schedule your updates by making them automated. This will allow you do the activity at once and get updates for many days ahead ready. This service is available on Facebook and Twitter.