Lock Rekey – A affordable Method to Secure Spaces
When people move to a new home or lose their keys, they often consider replacing their lock to ensure safety. Replacing a lock is a convenient and hassle-free option. However, it can be expensive than the other available option, that is, rekeying locks.
What Is Rekeying A Lock?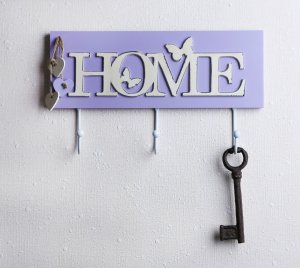 Rekeying is often a protection step that ensures the protection of your property in case of a misplaced key. Lock Rekey means changing the old key of the lock with a new key. For this, locksmiths do not replace your lock; instead, they change the spring and pins of the lock to make keyhole perfect for a new key.
Why is Lock Rekey cheaper than Lock replacement?
When it comes to rekeying the lock, the locksmith changes the key pins of the lock cylinder. Changing key pins is not expensive when compared to the price of complete new lockset. Therefore, rekeying is an extremely cost-effective option than lock replacement.
• You can protect a lot of money through the rekeying of locks that can unlock by a single key.
• It takes less time to rekey a lock than replacing it completely.
• This allows you to limit home access with more accuracy.
What Is Lock Replacement?
Lock replacement is nothing, but it is the setting up of a brand new lock system in your location. Worn or corrosion locks can cause a significant threat to the security of your property. They are simple to break for any interloper or thief. Moreover, oxidized locks are hard to open with keys. So, in such a case replacing the old lock with a new lock system is the most excellent solution.
When Does Rekeying Make Sense?
The keys are lost Reprint cost is meager compared to new locks. Existing door hardware is in good repair. You need to have new keys for your locks very quickly. When the lock is rewriting, it is considered high security. You need multiple locks to operate with the same key. You need to convert to a master key system. Rekeying has a lot of advantages if you want to change the key sequence of your building.
When To Choose To Rekey A Lock?
When you plan to move to your new house or building, in its place of changing the lock, which is in excellent condition, consider rekey. It is a cost-effective solution, and in a few bucks, you can get new working keys for your entire building. This is as safe and secure as the installation of the new lock.
When you lost your key somewhere on the road or in the office, then also rekey is the best for you.
Choose A Lock Replacement:
When your lock is in poor condition and you feel difficulty in open it, then it is a clear indication that you need to replace the lock system.
1. If you want to upgrade your security system, then replacing a lock is a great option.
2. If your locks are of different brands and you want a single key for all locks, then you have to buy a lock of the same brand.
Often, inexperienced locksmiths may want to replace an excellent lock with a new one to save the hassle of reintroducing the old one. You can buy a new one with a key as well, but you need a professional to know how to make your old lock new, and how to make the new key work.
Often our locksmith will find that your existing deadbolt is not completely hooked and does not lock it safely. This misalignment can be caused by natural changes in doors and frames or miss installation.
But most importantly, inspecting and modifying existing facilities is part of the reintroduction service at no extra charge. To answer the question, it depends on how much you want to spend and whether it really needs it or not.
So as your needs change, Lock Rekey is the best option to change lock codes at low cost without buying new locks. Rekeying also allows you to change your current locking system to a new system. But for these services only hire and trustable person and expert who already do such type of job.