Locksmithing Solution- A Best Safety Of Home
Locksmithing is one of the aspects that should be most taken into account in a home since that is the basis of the security system of the entire house. That is why it is always good to have on hand the number of a trustworthy locksmith company.
These can help keep the locks in the best possible condition and, in addition, help the individual when they need it most. The working parents feel secure when they leave their children in a secure lock.
In many occasions, the locksmith is taken as a service lightly, without being aware that it is a complex job that requires a certain level of experience. It is common for many people only to remember the locksmith when they have lost or stolen the keys. In any case, it is crucial to know who to call when emergencies come.
Why is it important to have trusted locksmiths?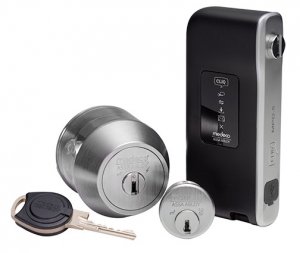 A locksmith could easily enter any house, but their ethics tell them that they will never do it again without the owner's permission. It is for this reason that it is necessary to have locksmiths who give total confidence.
To know how to hire a good locksmith, the first thing to do is to resort to the recommendations of friends and family who live in the same area and can recommend an urgent Lock Services.
Resorting to websites or classified ads is also a good idea since you can visit forums and pages on the Internet where customers value the services of certain companies. It is advisable, therefore, to make a list of the chosen companies and to trace in the network what the opinions are of them.
Keep in mind that locksmiths do much more than open doors; they also work to offer you everything you need; it is not easy to find a 24-hour locksmith.
10 Practical Tips For Choosing Lock Services:
Here are ten tips to keep in mind when choosing a trusted locksmith:
1. You never know when this service will be needed. It is also good to find out what the response time they have. The average is estimated to be 30 minutes of waiting.
2. Consider all your needs, present, and future. It is good to make a list of all the requirements, fears, and doubts. In the case of No Parent situation, the lock services take care of the entire situation.
3. Select a locksmith that offers all or most of the comprehensive locksmith services, as is the case with locksmiths.
4. Find a holistic locksmith. Many times customers have a business or company, and it is more comfortable to have the same locksmith for everything. For this reason, it is better to opt for those who work in different locksmiths and security systems.
5. Some locksmiths deal with cars, looking to lean towards one who also has knowledge on this subject will help make everything easier.
6. Locksmiths give estimates without obligation on what is requested. For example, if a complete renovation of all the security systems of a house is needed.
7. It is imperative to be aware that the locksmith you hire must be qualified to carry out their work. Feel free to ask for the appropriate reviews and corresponding professional requirements.
8. It is worth asking for reviews from acquaintances and neighbors, as they have already done this search work before. The Internet is also an excellent place to investigate and contrast data.
9. Once you have decided which locksmith will be the best, you should save your data and always have them at hand, as you never know when they will be needed.
10. It can be tempting to solve problems yourself, but it will always be better to enlist the help of qualified personnel.
It may seem overwhelming, but every step is a must to ensure the safety of a home. The locksmiths themselves give a series of advice to their clients so that they do not find themselves in situations that could be annoying.
These are: to make backup copies of the house and car keys; that they do some maintenance on the locks. Either themselves with the instructions of a specialist or that they hire the services of the company to do them periodically and that they opt for using reinforced doors and secure locking systems.