Call Us And Pay Less For Expert Garage Door Installation In Austin TX
Add value and style to your home by making a smart investment in a new garage door from for your home. We are Austin Car Key Pros and we provide top-quality garage door installation in Austin. Because a garage door is something that has both practical and aesthetic appeal, you'll be able to choose from various styles, colors, designs, and sizes sure to suit your needs. Our knowledgeable technicians will gladly provide any assistance you may need to make a confident decision.
Who We Are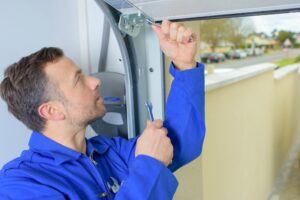 We're a local business based in Austin, TX, that stands out from the pack because of our competitive, up-front pricing and excellent customer service. We maintain a well-trained staff of responsive technicians who are licensed, bonded, and insured for your added peace of mind. Our customers can also expect:
Accurate estimates
Prompt responses
Quality products
Easy scheduling options
Use of high-tech tools and equipment
What We Do
We're your trusted local source for garage door installation services throughout the Austin area. Our technicians are also available to take care of an emergency garage door repairs and provide routine and preventative maintenance options. We are also your local car key replacement experts!
Residential Garage Door Installation
We'll take the time to answer your questions and help you find a door that fits into your budget and enhances the beauty of your property. After you've made a selection, we'll set up an appointment to install your new garage door and a lock that can be operated from inside and/or outside of your garage. Homeowners in Austin have choices that include:.
Comprehensive hardware selections
Quality brand name garage doors
Basic and more intricate designs
Maintaining Your Garage Door
You're welcome to call us when needed or schedule preventative maintenance. During a typical inspection, all essential parts and components will be checked. The goal of our garage door maintenance service is to spot potential issues early and ensure that everything is operating as efficiently as possible.
Emergency Garage Door Services
Whether it's a garage door that's off of its tracks or one that's sticking when open or closed, our knowledgeable technicians are ready to tackle any emergency repairs you may need. Because we're local, we're able to arrive quickly to assess the situation and get everything working again.
Garage Door Installation FAQ
What is headroom and backroom and how much do I need?
Headroom refers to the space between the top of the garage door and the lowest part of your ceiling where the door will be installed. The amount of space you will need will depend on the type of spring system your door will use. Space also needs to be left for the opener. Backroom is the distance between your door and the back wall of your garage. The standard recommendation is the door height plus 18 inches (not including the opener).
Can you customize garage doors?
Absolutely! While standard sizes work well for most people, there are times when a special size will be needed or a specific design will be requested. We offer custom made garage doors.
How much do garage doors cost?
Total cost will depend on the model and style you prefer and the size you need. Before an installation is done, we'll provide an estimate for your approval.
To sum up:
Make Austin Car Key Pros your first choice for affordable garage door installation in Austin. You can count on receiving fast, friendly service by expert technicians at reasonable, honest rates. Call today to schedule an appointment with one of our courteous, skilled technicians.