Different Type Of Locks Which Are Good For Your Home
Whatever the reason why you have been left without access to your home door, you can count on specialist locksmiths to open all kinds of vehicles to solve this emergency. A good residential locksmith can open your lock regardless of whether you have lost the keys, have left them inside, or the lock system has been activated automatically and improperly activating the security of the doors without us having a way to reverse it with the keys.
There are people who, in this situation, think that they may be able to open their lock by their own means, completely unaware of the most efficient and safest technique for the type of locking system that is installed in their vehicle.
This type of attitude rarely has a positive result and can end up making the situation worse or even cause irreversible damage to the lock. The best option and the one we always recommend is that you contact a Residential Locksmith.
Types Of Locks: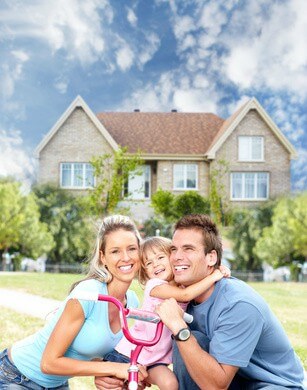 If you want to enjoy good security in your home, you should not only install good security systems such as alarms, but the access door to the house must have good locks and locks.
1. Simple Latches:
They are those that allow the door to be closed only on one side. This option is the least secure of all since they are quite simple. In exchange, they are very economically priced, and above all, they are effortless to install. You don't need to call a Residential Locksmith to ask them to install it for you.
2. Double Latches:
They are much safer than the previous ones. In this case, you can use the key to open both inside and outside.
3. Electronic Deadbolts:
They are very easy to use and really comfortable. You will never have to carry the keys with you to open it. These locks can be opened through a card or with an access code. Although little by little, they are beginning to sell the models that can be quickly opened through a smartphone.
Types Of Cylinder Locks:
If you are looking for a good lock for your door, there are a lot of alternatives on the market to select from this. Now we are going to show you the best sellers and the most interesting ones, in order to make your explore easier.
1. Single Cylinder Bolt:
Despite being the least secure of all, many people have it on their doorstep. This model has a lock through which the key is inserted to open and close the door. It includes a cylinder that is in charge of blocking the door.
If you do not have a big budget, it can be an excellent option to increase the security of your home slightly. Although we repeat it again, it is the least secure alternative of all the ones that we are going to illustrate to you in this catalog.
2. Double Cylinder Latches:
They are much safer than the previous model. But the main difference is that the key can be used on both sides of the door, which considerably increases security. As for the cylinders, they are usually safer than the cylinders of the simple bolts. Personally, I recommend you install at least this type of cylinder, to achieve an advisable level of security for your home.
3. Locks Without A Key:
Another of the best-known locks is the vertical keyless lock. This model consists of a bar that closes on the frame or on the floor, to prevent anyone from opening the door while the bolt is active. Thanks to this variety of models, the bolt is locked with great force. This variety is much safer than previous bolt varieties.
4. Digital Latches:
They are the same as the previous ones, with the advantage that they only work digitally. That is, they can only be opened or closed through a card, a digital code, or through a mobile phone. What's more, most modern models work through the fingerprint. This means that you do not have to carry anything to open the lock since, with your finger, you can easily open it.