Call Us When You Need Quick Assistance For Garage Door Repair In Austin TX
Austin Car Key Pros is a reputable company that specializes in maintenance, installation, and repair services for garage doors. Because we're a dependable and professional business, we have specific routines for different projects to ensure the highest level of customer service.
About Our Garage Door Service Methods
During all garage door repair projects, we implement key procedures in order to provide fast services. We boost customer satisfaction by calculating the estimated costs before any installation, maintenance, or repair steps are taken. The techniques that we use to service garage doors are dependable because our crews are licensed, bonded, and insured.
Our Techniques For Residential Garage Door Repairs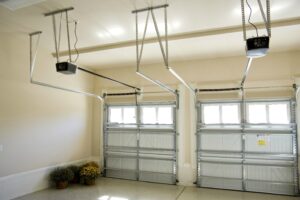 Residential garage doors are used frequently, so we use specialized tools and equipment to resolve specific problems that decrease performance. We repair  garage doors that:
Jam
Produce loud noises
Aren't aligned
Show signs of wear and tear
Are damaged after a break in
Are damaged after severe weather
Have dented panels
Garage Door Maintenance Methods
The preventative maintenance services that we offer help locals in Austin eliminate minor issues before they develop into major problems. Since we have access of commercial-grade tools, we're able to pinpoint:
Weak springs
Damaged rollers
Alignment problems
Emergency Garage Door Repair
Locals rely on us during emergency situations because we're fast, dedicated, and prompt. We keep dozens of garage door supplies on hand, which is why our technicians are able to start installation and repair tasks without any delay. And in a situation where your garage doors are beyond repair, we also provide fast and efficient garage door installation solutions.
Additional Services For We Provide
Besides garage door services, we also offer packages that benefit homeowners during other situations. We help locals resolve problems that involve locks. During emergency locksmith situations, our mobile crews commute to areas and tackle automotive lock repair tasks as well. And don't forget, we are you local car key experts in Austin!
Count On Us When Garage Door Repair In Austin Are Needed
Whenever a garage door functions slowly, a vital mechanical mechanism is probably defective. The best way to pinpoint a problem is by performing an inspection near the track and springs. If key components on the track aren't properly aligned, overall efficiency will drop while the garage door is used. In most cases, this problem can be resolved by tapping the components in place. Any problem that involves garage door springs should be resolved by professional technicians because the tension can lead to dangerous situations.
In the end:
If garage door repair services are required, contact Austin Car Key Pros. We commute to many locations in Austin and surrounding areas and provide top-quality services at upfront prices.