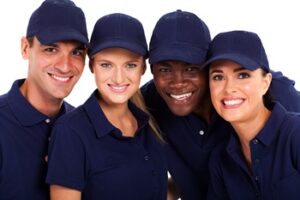 Securing the windows of your home against invaders is essential. Statistics indicate a shocking 30 percent of burglars gain entrance into a property by using a window or door that is unlocked. Furthermore, 23 percent of burglars gain entrance into a house through first-floor windows. To help you reinforce your windows from intrusion, a number of easy ways are stated below:
Keeping Your Home Windows Locked to Secure Them from Intruders
Ensure your house windows are locked always. Though this may appear very easy, not everyone will actually remember to lock their windows before leaving home.
Try not to forget to employ dowels or security latches for locking and reinforcing your house windows. If you've an opening sliding glass window, it is recommended that you install a rod on the track in which the window slides.
Utilize Grilles and Security Bars for Preventing Home Window Intrusion
Metal window bars, as well as grilles, have shown to be nifty in making your home interior and exterior windows well secured and prevent break-ins. Buying DIY residential window security bars/grids is a cheap way for improving the security of your house windows.
Please Note: During emergencies, don't install anti-burglar window bars for all the windows in your home. You should keep a window without bars, at least, for emergency purpose.
Buy Security Cameras for Reinforcing Your Windows from Intruders
Window security cameras are certainly among the best ways of protecting your home windows, garage, doors, and others from break-ins. How you position your window security cameras is vital. For instance, it'd be better if the camera was installed outside the window or front porch for monitoring those window shoppers. The window security camera has the ability of thwarting a lot of the plan of potential thieves.
With this device, you'll receive quick app push notifications, captured video clips or images, email alerts, whenever any motion events are detected, and the images and/or videos can be kept as evidence. This method is undoubtedly a great way to break/ burglar-proof the windows as well as your property.
It isn't a sound idea to use fake security cameras for securing your house windows as well as doors because experienced burglars easily spot fake cameras. You can also try other property/window security devices like such as magnet sensors, window security alarms, among others. You may add any of these window security gadgets after installing a robust window security camera.
By reinforcing your window glass, you can deter a number of burglars. You can try the simple techniques explained above to strengthen your window glass as well as protect the windows of your rental house.
Cover/protect windows using protective film
Window security films offer 2 advantages for reinforcing your home window glass:
• They give protection to your windows from being smashed or shattered effortlessly by burglars.
• Tinted films, as well as clear films, prevent intruders from directly peeping into your home, which could pose some threat to your house security.
Typical window glass can be smashed by intruders easily. Smash-proof (or burglar-resistant) window glass enhances the security of your home windows.
Many locksmith services will be able to assist you. Give one in your area a call today!