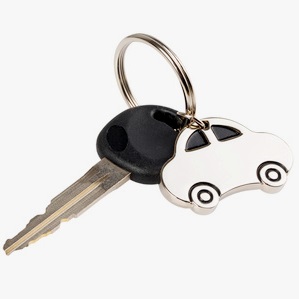 There is nothing as painful as misplacing your car keys most especially when you are about to go out. That stuff really hurts. Losing car keys is a universal problem, it happens to almost everybody. It has happened to me a couple of times until I was able to take the steps I will be discussing with you in this article.
I know you are eager to get your hands on the proven ways to minimize the rate at which you lose your car keys so I will make it as short and concise as possible. This simple hack comes in three simple actionable steps.
1. Create A System At Home
This involves creating a safe place for your keys at home. The choice of place can vary based on your home design and taste. Before choosing the best place for your keys, we suggest you take note of the following factors;
Ease of access.
Security: It should be visible only to only those in the house and should not be anywhere close to the window.
Flexibility.
You can choose to use a small bowl on the dining or hallway table or hang a nail just behind the door to place the keys immediately after you enter the house.
2. Create A System When Outside The Home
Whenever you are out, form a habit of keeping your car keys are at strategic places. This could be in your wallet, handbag or pocket. Make sure you always place your car keys in that particular place while you are not at home.
For most people, the small zipped pocket in their wallet or handbags is the best place to keep the keys as safe as possible. This will grant you an easy access whenever a need for the car keys arises. If your wallet or bag lacks a zipped pocket, you can as well make use of an attached clip to that effect.
3. Have A Backup Plan
There are times when your car keys just vanish not because you were careless. At these odd times, we suggest you always have a backup plan in place. This backup plan may include;
Keeping your spare key at arm's length
Using technology based gadgets to assist you to locate your keys:
This involves the use of special trackers which are attached to your car keys to enable you to locate them. The best technology-based key finders are discussed below.
i. Remote Control Key Finder
This is very nice and simple. It also comes in different versions to suit your taste. This gadget comes with 4 keyrings (different colors) and remote control unit. You will be required to attach one of the key rings to whatever set you to have. As a precaution, make sure there are batteries in the keyrings and remote controller.
In cases where you lose your car keys all, you will be required to do is to press the matching colored button on the remote and the keys will beep loudly thus enabling you to track them. You can read more about this product here.
ii. Wireless App Tracker
In this case, you will be required to download an app to your mobile phone and attach the fob to your car keys. Once turned on, the battery can last for a period of 6 months. Whenever you lose your keys you will be required to open the app on your phone and the keys will beep. You can also see your key's location from a map displayed on the app thus leading you back to where you lost the keys. Read more about this app here
Conclusion
We hope this article was helpful, kindly interact with us by dropping your comments.