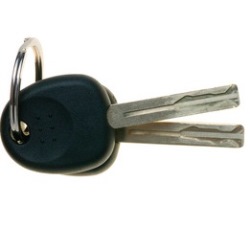 A lock on your house is the most basic, as well as the essential-most of all the security systems you might want to go for. Hence, you need to make sure that is it as secure and as secretive as possible.
There are times when we lose the home lock key, move to a new house, or the existing locks of the house wear out. Also, most people fear of having their home key duplicated by a suspected individual. In all these cases, one may either opt for getting a new key, or will cast the die for a whole new lock system.
What should I do if I face a similar situation?
Are you stuck at the point where you have to choose whether to rekey or replace the lock? If so, then the following piece of information might help you to decide for the most suitable option.
Rekey:
One may never be comfortable about getting a duplicate copy of the lost key, assuming it may now be at the hands of someone they certainly don't want to see in their house, isn't it so?
Hence, if such is the situation, then always go for rekeying, and never for the duplicate version of the same old one. When stating the 'rekey' option, it means to get a new key code for the same old lock, without having the whole system taken away and replaced.
A locksmith shall create different tumblers in the lock cylinder that will coincide with those of your new key. As the procedure includes work related to the key hole cylinder only, it is quite obvious that charges for all of this will be lesser, as compared to that of getting the complete lock-system changed. However, rekeying is such a cheap process that for most of the time you shall only be charged for the labor.
In case you already know how the stuff works, then buy a rekeying kit to do it all by yourself. Read the manual and create a new key code for your home lock at your own.
Replacement:
In case you have moved to a new house that was previously occupied by someone else, replacement of locks will make a better option. It will keep you safe from the thoughts of somebody having similar keys who can access your home locks.
Locks used by somebody else for a long period can leave it with damages and abrasions. Old locks may start malfunctioning at any time, increasing the risk of break-in cases.
Also, in case you want to add a higher security system to the home locks, go for the replacement option.
Lock replacement can also be implemented where you want one key to work with the lock codes for all the rooms.
New locks of a different brand that matches with your home decor can also lead you to change the already existing system completely.