Austin Car Key Pros Offers Proven Results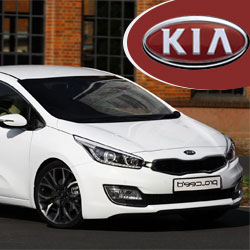 If you're looking for an honest Kia car key replacement Austin, Texas service, consider Austin Car Key Pros. We can easily make spare keys to your car quickly and efficiently. Given that automakers have gone high-tech with their car keys, today's autos utilize complicated keys that may be challenging to upgrade or re-program for keyless entry.
At Austin Car Key Pros, we are able to cut spare car keys for all models and makes. To illustrate, our auto technicians can replace proximity keys, program sophisticated transponder auto keys, and lastly, aid clients with misplaced Kia car key replacement Austin, TX solutions.
First Rate Kia Car Key Replacement Austin, Texas Services
Modern car ignition keys contain a transponder that digitally 'talks' to the vehicle in order to avoid somebody who isn't the owner from stealing it. The principle feature of a car transponder is that the car will not start if the key doesn't match the signal of the Kia vehicle. When you contact our pros, the job is easily taken care of with our automobile key industry experts offering ideas to upgrade your missing or broken vehicle keys. Our goal is to surpass customer expectations each and every time.
Here, you'll find a list of typical car key troubles that Kia owners experience:
Broken Kia keys that are stuck inside your ignition
Micro-chipped Kia keys that malfunction for different reasons
Broken laser cut keys
If you've dealt with any of the above difficulties, contact Austin Car Key Pros for the best vehicle locksmith service for Kia automobiles in Austin, Texas and surrounding areas. Our company is experienced in:
Key extraction for stuck Kia keys or keys that break off in the ignition
Ignition repair and replacement if you're having trouble removing the car key
Opening car doors and trunks
Kia car key duplication and key cutting, including laser cut keys for Kia motor vehicles
On the whole, it's always best to get in touch with our team of pro techs in regards to Kia car key replacement simply because Austin Car Key Pros is licensed, bonded, and insured to complete work on Kia car keys and ignitions.
Competitively Priced Car Key Replacement for Kia Automobiles
The next time you've got any issues with your Kia keys, keep in mind that Austin Car Key Pros provides the most effective car key replacement service simply because of our pledge to get you back on your way immediately, our 24x7x365 availability, our helpful staff, and our experienced vehicle lock techs. At a time when replacement Kia keys can cost a lot of money, it's reassuring to remember that we price our services competitively and deliver upfront pricing estimates prior to beginning any work. There isn't any key job too small or too large for our team of experts who have experienced it all. We are the true specialists concerning all varieties of Kia car key issues and problems.
Exactly What Makes Our Kia Car Key Replacement Austin, TX Service Unique?
With regards to today's popular smart car keys which do more than just (un)locking your motor vehicle, it is usually wise to contact our techs. Our company delivers up-front prices and friendly and fast service. On our home page, there are numerous excellent testimonials from happy customers who say that they got 24/7 locksmith service from our locksmiths that saved them a lot of money when they needed urgent car key help.
Our team provides a thirty min response time each time a client emails or calls to obtain Kia car key replacement Austin, TX assistance. Our knowledgeable lock technicians understand how Kia keys work, as well as what to do if they have to be repaired. This really is most crucial when it comes to seeking 24/7/365 vehicle locksmith support, and receiving the appropriate replacement keys for your vehicle.
Several locksmiths and Kia dealers will charge you steep prices for ignition key extraction, transponder key re-programming, or misplaced car key replacement. At Austin Car Key Pros, however, our expert lock techs and mobile locksmiths are ready with five plus years of working experience, along with high-tech tools and equipment to sort out the right keys for the corresponding automobile every time you are in need for Kia car key service.
As completely bonded, licensed, and insured, Austin Car Key Pros has your back on the subject of all and any concerns associated with broken, stolen, or lost Kia keys. Our company offers transparent fees and can provide you with replacement keys promptly, proficiently, and at competitive prices. Thus keep in mind, any time you are experiencing any problems with your Kia keys, speak to the professionals at Austin Car Key Pros. Our dispatch staff is ready 24 hrs a day, 7 days a week!
Click to Call From a Mobile Phone – (512) 489-0996