Austin Car Key Pros Delivers Established Results
Contact us 24 hours a day, 7 days a week – (512) 489-0996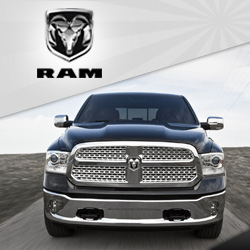 If you are seeking a certified RAM car key replacement Austin, TX service, contact Austin Car Key Pros. We are able to cut spare keys for your automobile efficiently and quickly. Since automakers have gone high-tech with their car keys, today's cars use innovative keys which can be tricky to replace or re-program for keyless entry.
At Austin Car Key Pros, our automotive locksmiths can cut spare keys for all car makes. To illustrate, our specialists can re-program high-tech transponder keys, replace smart keys, and finally, assist customers with misplaced RAM car key replacement Austin, Texas expert services.
Top Notch RAM Car Key Replacement Austin Services
Most contemporary car ignition keys feature a transponder that digitally 'talks' to the vehicle to stop a person who is not the owner from stealing it. The principle function of a transponder car key is that the car will not start when the key does not match up with the signal of the RAM car. Anytime you contact our locksmiths, the task is quickly handled with our automobile key industry experts offering recommendations to upgrade your lost or damaged RAM car keys. Our mission is to meet or exceed client expectations every time.
Below, you will find some typical car key problems that RAM owners have:
Damaged laser cut keys
Broken RAM keys that are jammed in your ignition
Dysfunctional chipped RAM keys
If you have faced any of these issues, get in touch with Austin Car Key Pros for top car locksmith service for RAM vehicles in Austin, Texas and neighboring towns. Our company is an expert in:
Replacing the ignition if you are having difficulty inserting the key
Opening car trunks and doors
Duplicating RAM car keys and key cutting, including laser cut keys for RAM automobiles
Key extraction for jammed RAM keys or keys that break in the ignition
On the whole, you should email or call our team of pro techs with regards to RAM car key replacement due to the fact that our team is licensed, bonded, and insured for all work on RAM keys and ignitions.
Budget-Friendly Car Key Replacement for RAM Motor Vehicles
The next time you have any issues with your RAM ignition keys, keep in mind that Austin Car Key Pros provides the top car key replacement service because of our qualified vehicle technicians, our friendly crew, our 24/7 availability, and our promise to get you back on the road promptly. During a period when replacement RAM keys may cost a lot of money, it's good to know that we price our services competitively and provide transparent price quotes prior to starting any work. There is no RAM key job too small or too large for our team of industry experts who have seen it all. We're the true specialists when it comes to all types of RAM car key issues and problems.
Exactly What Makes Our RAM Car Key Replacement Austin, TX Service Exceptional?
Several locksmiths and RAM dealerships will charge you hundreds of dollars to replace a key that is broken in the ignition, a misplaced set of keys, or to re-program your transponder car keys. At Austin Car Key Pros, however, our expert technicians and mobile locksmiths are ready with more than 5 years of working experience, as well as high-tech tools to cut the correct keys for the right automobile each time you're in need of RAM car key service.
In regards to proximity car keys that do more than just (un)locking your car or truck, it will always be wise to call our technicians. Austin Car Key Pros offers straightforward rates and efficient and prompt service.
Our team features a 30-min response time each time a client calls or emails to request RAM car key replacement Austin, TX service. Our qualified vehicle locksmiths know how RAM ignition keys operate, along with what to undertake when they have to be repaired. This is most important when it comes to requiring 24/7 vehicle locksmith assistance, and receiving the correct replacement keys to your automobile.
As completely licensed, bonded, and insured, Austin Car Key Pros has your back in relation to any and all troubles connected with lost, broken, or stolen RAM keys. We supply upfront prices and can outfit you with replacement keys quickly, effectively, and at competitive prices. Therefore bear in mind, next time you've got any problems with your RAM keys, call the professionals at Austin Car Key Pros. We are ready 'round the clock!
Click to Call From a Mobile Phone – (512) 489-0996